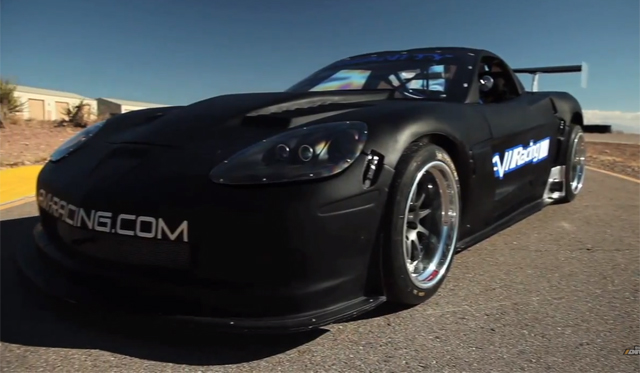 In the latest episode of Tuned for the DRIVE YouTube channel, Matt Farah takes an exclusive drive in the AVI Racing tuned Chevrolet Corvette GT1 racer.
Wayne McKeen, the owner of AVI Racing built the car with a completely rebuilt and redesigned tubular chassis while much of the car is built from fiberglass, while the production ready versions of the car will be constructed out of carbon fiber with Kevlar as an option to strip down an additional 80 pounds from the Corvette's curb weight.
Furthermore, the AVI Racing Corvette GT1 is eight-inches wider than the road-going car and manages to pump out an impressive 505hp at the rear wheels.
The car then features 14-inch Brembo brakes, a triple-disc clutch, and modular front and rear crash components resulting in easy changes if the car is ever crashed, Add to that massive 305-section tires, and this car becomes one of the fastest track-day oriented cars currently on the market.
What's more amazing is that despite all of this technology, the car is actually cheaper to buy than a new Corvette C6!