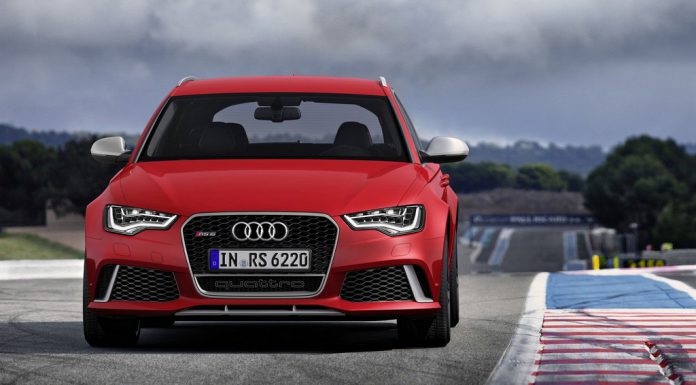 Audi currently only produces two cars with the Plus monarch. The Audi TT RS Plus and the Audi R8 V10 Plus. However, if the latest reports are to be believed, then the German company is planning to build a Plus version of the brand new 2013 Audi RS6 producing over 600hp.
In stock form, the RS6 Avant already pumps out an impressive 552hp from its 4.0-liter twin-turbo V8 engine, which is actually 19hp less than the 571hp which was produced by the 5.0-liter V10 engine fitted to its predecessor.
According to Car Magazine, the second-generation, 571hp Audi RS6 didn't receive the Plus treatment as Audi knew the third-generation car wouldn't be on par with it in terms of outright power. As a result, they've been saving the Plus variant for the 2013 model to finally lift it truly above the previous car.
Consequently, the RS6 Avant Plus should produce over 600hp, while additionally upgrades are set to be featured throughout. For example, the R8 V10 Plus is 50kg lighter than the stock car and has a bespoke suspension set-up, meaning the RS6 Avant Plus could receive similar treatment.
Unfortunately, no timeline has been announced for when the car could be launched.