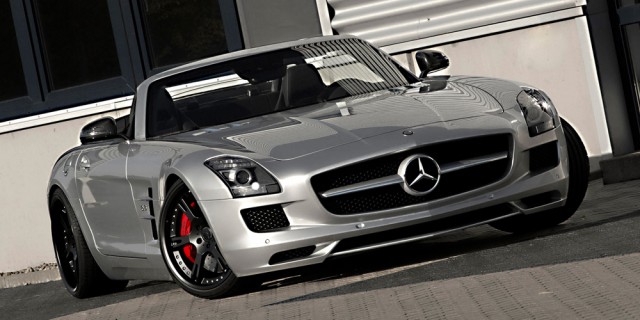 Wheelsandmore has previously released tuning packages for the Mercedes-Benz SLS AMG coupe and after months of waiting, a tuned SLS AMG Roadster has finally joined those ranks.
The company is offering a selection of different specifications for their new SLS Roadster upgrade, with the Stage II kit involving the addition of a new exhaust system with sport catalysts and flap-controlled exhaust. When combined with software remapping and sport air filters, the Mercedes-Benz SLS AMG Roadster by Wheelsandmore will deliver 635hp and 516lb-ft of torque, up from the 563hp of the stock car.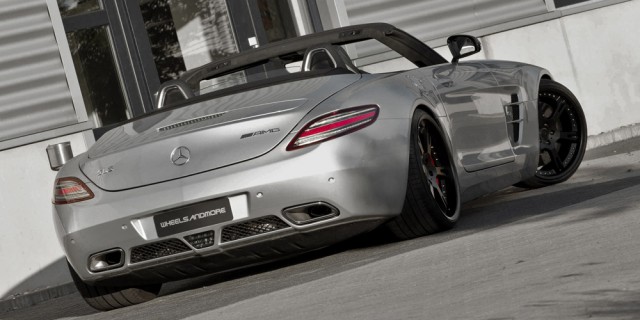 This kit is nothing however to the Stage III fitment, which involves the addition of a supercharger which pushes power further, resulting in a final figure of 704 ponies and 630lb-ft of torque. Consequently, the car should launch to 100km/h in just 3.6 seconds and onto a top speed of 205mph.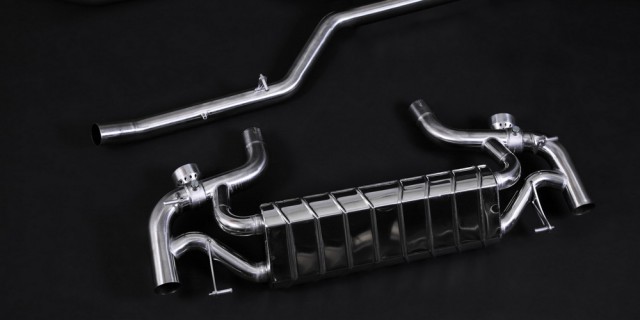 In addition to the aforementioned engine upgrades, the SLS Roadster by Wheelsandmore can be optioned with a set of 6Sporz forged wheels, and a lightweight aluminium coilover suspension set-up.