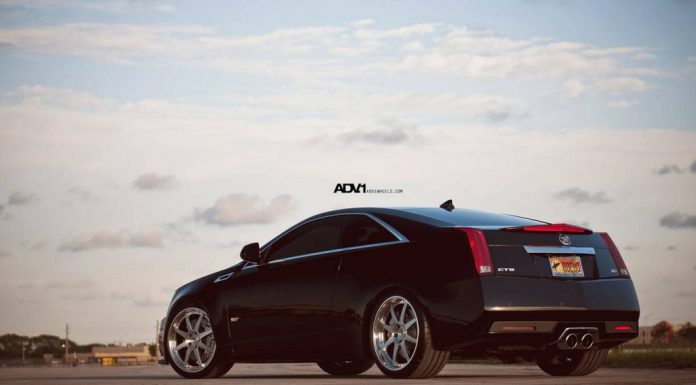 Just five years ago, any car with over 500hp was considered extremely impressive. That's partly why the Lamborghini Gallardo was heralded as one of the Italian company's finest creations. However, fast forward to 2013 and if a high-performance automobile doesn't produce more than that magic number, it's considered underpowered. Sure, all out supercars have progressed substantially, but the super-sedan/coupe market has also exploded with cars such as the CTS-V Coupe producing well over 500hp.
From its GM-sourced engine, the CTS-V pumps out 556hp, making it just as powerful as the Lamborghini Gallardo LP560-4. All of this power is sent through the rear wheels and thanks to some trick electronic work, the CTS-V has been praised for its handling capabilities and overall poise.
And to further enhance the impressive persona of the CTS-V, ADV.1 wheels recently fitted a set of their ADV08SF wheels to the following black example.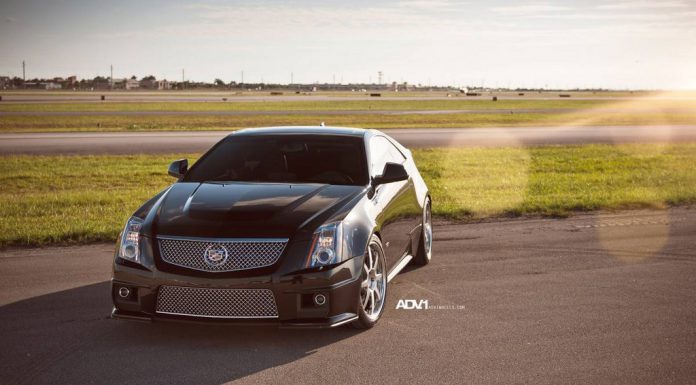 The eight-spoke wheels are finished in a gloss shade of silver and feature a chromed outer rim.