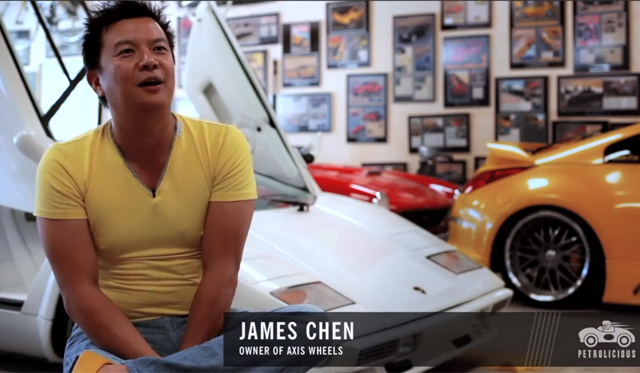 The team at Petrolicious were handed the keys to a very rare Lamborghini Countach late last year and put together the following video showcasing just what went into creating one of Lamborghini's most impressive automobiles ever built.
Narrated by James Chen, the owner of Axis Wheels, the video takes an in-depth look into how styling was the overriding factor behind the Countach's design, with practicality and all-out performance taking a back seat.
http://www.youtube.com/watch?feature=player_embedded&v=2D9WgvRzaWw#!
As a result of this design premise, the world's press was stunned upon the Countach's release in the early 1970's and ever since then the Countach has remained one of the most outlandish and recognisable cars ever produced.