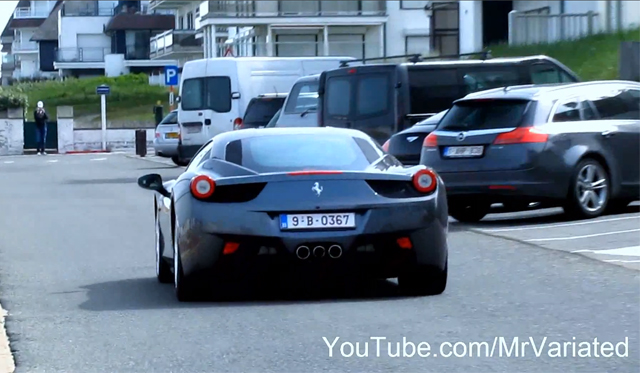 While visiting the small municipality of Knokke-Heist in Belgium, MrVariated on YouTube stumbled upon the following grey Ferrari 458 Italia and swiftly set about filming the car which is quite a rare site in the region.
MrVariated managed to get some nice still shots of the car, before the car's owner rocked up, fired up the 4.5-liter V8-powered supercar and left the narrow carpark.
While the Ferrari 458 Italia may be better suited to the race track, it's become immensely popular since its debut in mid-2009 and has become a favourite among the junior supercar market.