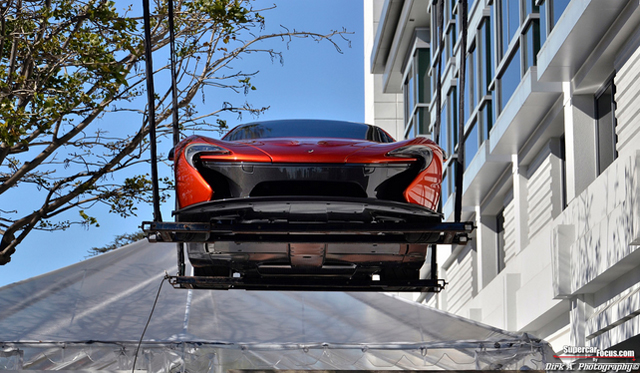 We've already shown you an interesting video of the one-off McLaren P1 Concept being hoisted out of a Beverly Hills hotel after a private unveiling, and now new images have hit the net which show the underside of the car for the very first time.
They showcase what appears to be a completely flat underbody made entirely from carbon fiber featuring two massive rear diffuser exit ports designed to dramatically increase the car's overall downforce.
Dirk A. Photography managed to capture the following images, and the technologically advanced underside of the McLaren P1 is only set to be one crucial aerodynamic improvement over the MP4-12C and of course the original F1.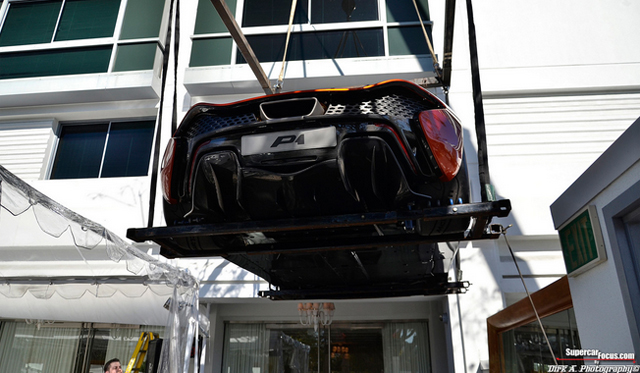 In line with the extremely popular active aerodynamics fitted to the Pagani Huayra, the McLaren P1 is also rumoured to be receiving active aero flaps in front of the front wheels which will open and close depending on the car's speed.
The car is set for an official debut in production form at the 2013 Geneva Motor and in the meantime, be sure to check out McLaren's official preview of the car!