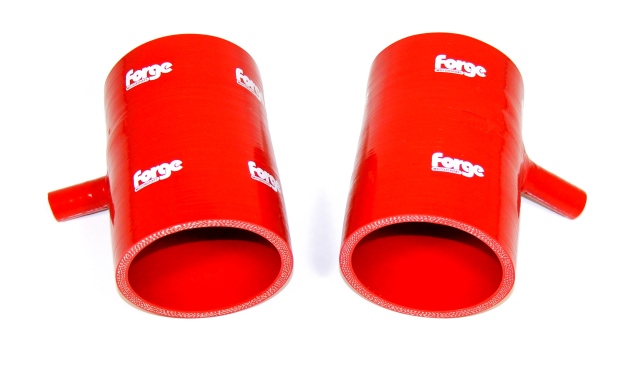 UK-based Forge Motorsports revealed an Audi R8 V8 Inlet Hose Kit recently. It serves as a direct replacement for the factory parts offering a significant enhancement over the originals. It gives the Audi R8 a much greater resistance to heat-cycling and fatigue hence making them ideal for tuned or competition cars.
The Forge hoses are designed to withstand much higher pressures and temperatures than the original equipment hose. They are available in three different colors, including the black finish, red or blue finishes. Developed in the UK, these hoses use fabric reinforcement with European-sourced silicone.
Just like the OEM counterpart, they feature the integral breather hose and are a direct replacement with no modification needed making fitment an easy process. The cost is £69.00+ VAT for both hoses shown here.