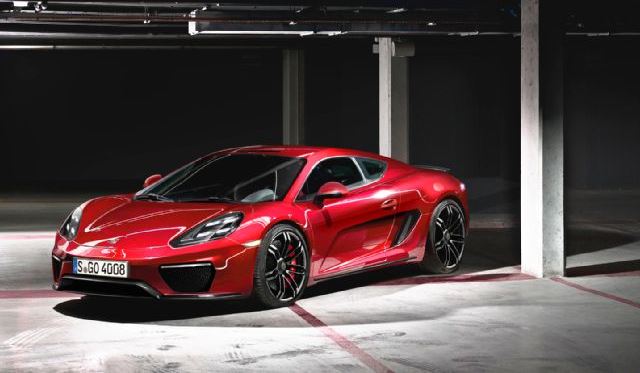 More reports regarding the Porsche 960 supercar keep emerging and some of the latest ones from Automobile Mag indicate that the "FeFi" or Ferrari-Fighter will feature a boxer eight engine as opposed to earlier rumors of a flat six. The news is justified by the need to compete with the hefty V12 of the F12 Berlinetta.
The mid-mounted quad-turbocharged powerhouse will then be mated to a seven-speed dual-clutch automatic and an all-wheel-drive system. Porsche is aiming for a zero-60mph sprint time of just 2.5 seconds. The development of this new engine has allegedly already been granted by VW Group chief Ferdinand Piech who is not new to this set up as he once drove a boxer eight one off Porsche 914 and a flat eight Cayman.
The 3.9 liter engine is expected to dispense 650 hp and Porsche is expecting to sell 3000-4000 of these cars in a period of six years when production begins in 2017.