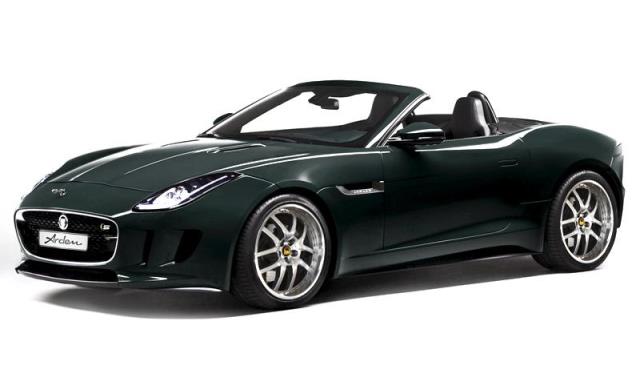 Arden has been active in building programs for Jaguar, Mini, Bentley and Range Rover, the latest one that we featured was the 2013 Range Rover AR9 with their program.
As part of their building programs, Arden has now announced that they will build a program for the newly introduced Jaguar F-Type. They teased two photos that show the Jaguar wearing a British Racing Green paint fitted with 20 inch Sportline alloys and the optional high-performance braking system.
Arden started off with the flagship V8 S version whose standard powerhouse gives 495hp and 550hp with an Arden tuning program. The V6 powered versions will also receive similar treatment.