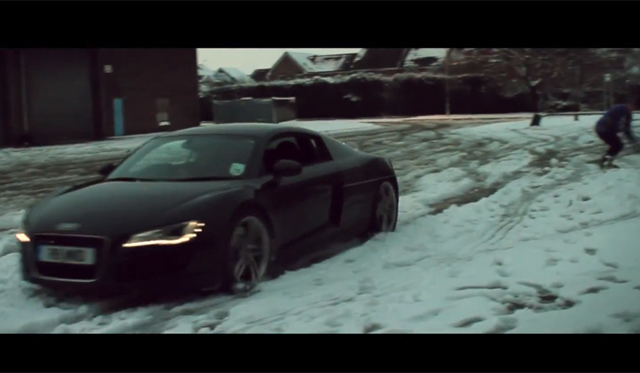 We were recently sent the following video of a black Audi R8 pulling along a snowboarder in wintery conditions in the UK!
The video was shot by Life On Unleaded on YouTube ad features an R8 and snowboarder cruising local suburban streets in the al-wheel drive, V8 German supercar.
Although one could argue that the R8 isn't exactly the perfect car for such a job, as a Range Rover would do an equally impressive job, it still makes for a very unique and enjoyable 58-second video.