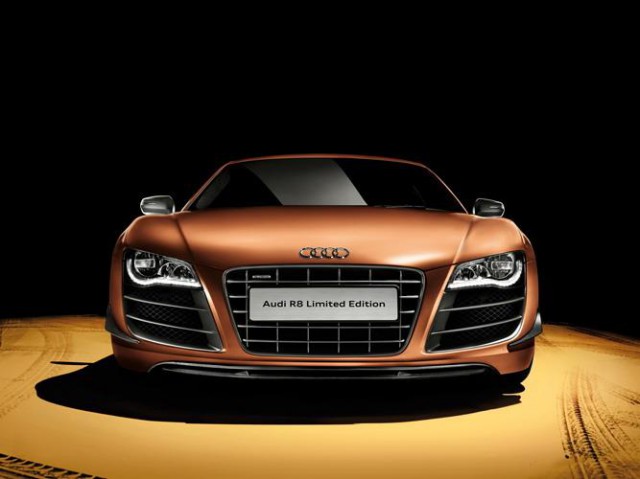 It has just been over one month since Audi officially released their first Limited Edition model for the People's Republic of China with the launch of the Audi R8 China Edition.
Just 80 units of the China Edition will be produced, but it seems as though that wasn't enough to satisfy all demand, as a new Chinese-only R8 has just been launched this time dubbed the Audi R8 Limited Edition.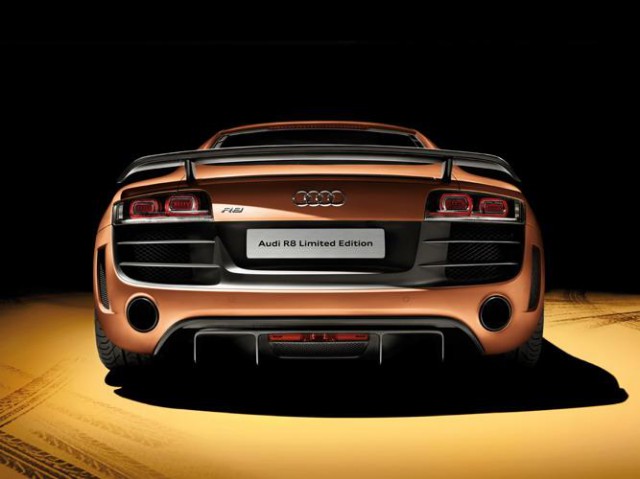 Just 30 units of the Limited Edition will be produced, all of which will feature Cool Nordic Gold paint, the R8 GT's bodykit refinements, matte black trim, titanium grey accents and 19 inch alloy wheels.
Inside, the car comes standard with an array of Alcantara covered components, with "shark skin" leather knee pads also being prominently featured inside. Finally, carbon fiber door handles have been added as has an individually-numbered aluminium gear knob.
Under the hood, the car features the same 5.2-liter V10 engine as the regular car, meaning it pumps out 525hp and 530Nm of torque and can hit 100km/h in just 3.9 seconds.
Each car is set to sell for 2,628,000 Yuan locally.