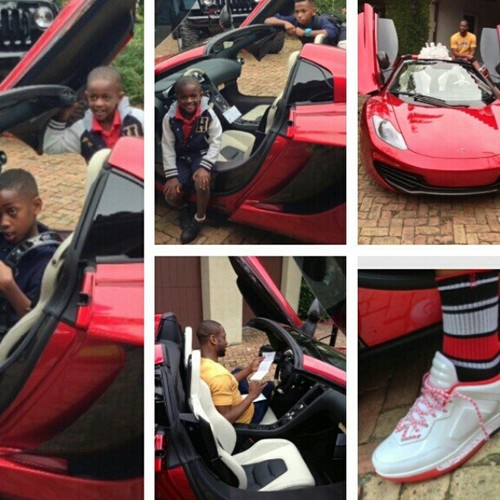 Being a world famous basketball star certainly has its perks. Not only do some of them sit on annual salaries approach the nine-figure mark, having such fame can also bring about many luxurious supercars free of charge. Well, that's exactly the perk Miami Heat star Dwyane Wade Wade woke up to recently on his 31st birthday where he received a pearl red McLaren 12C Spider from exotic cars dealership The Collection.
If you cast your minds back to this time last year, you may remember that for his 30th birthday, Wade received a black McLaren 12C Coupe free of charge, thus making him one of the very first in the world to own both the Spider and Coupe variants of McLaren's range-topping supercar.
Wade revealed the news on his instagram account be releasing the following collage of his newly acquired car, with the caption "Wow…woke up from my nap to this!!!! McLaren in my drive way. An amazing 31th bday gift from #TheCollection…"
And yes, we do think Wade knows how to spell McLaren, typing "McLauren" must have been an honest mistake, at least that's what we're hoping!