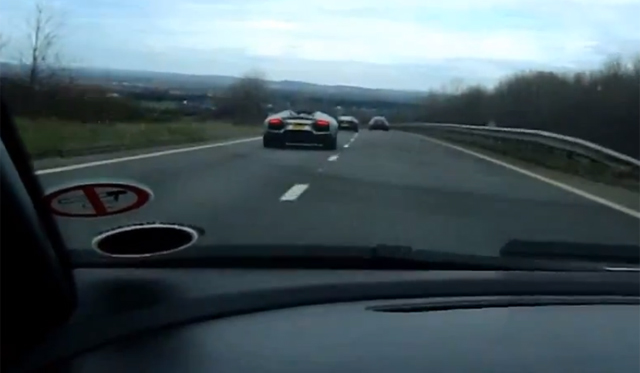 Spotting a Bugatti Veyron driving on the roads is an achievement in itself. Spotting a Veyron Super Sport is then something else entirely, but capturing a Super Sport driving with the even more exclusive Lamborghini Reventon Roadster of which just fifteen units were ever produced sounds like something directly from a supercar enthusiasts ultimate fantasy.
Well, that exact situation recently transpired with The Supercar Driver on YouTube managing to capture the duo driving together on what appear to be English roads.
The particular Veyron Super Sport captured just so happened to be the World Record Edition to which only five units were ever produced, thus making this ultimate spot even more exciting!