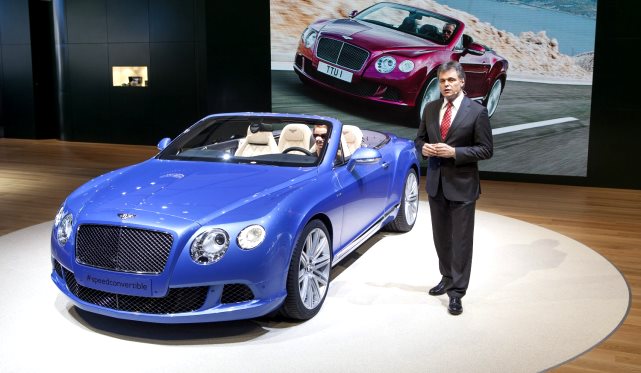 Bentley will offer its first plug-in-hybrid by 2016 according to CEO Dr Wolfgang Schreiber during the debut of the 2013 Bentley Continental GT Speed Convertible at the 2013 Detroit Motor Show.
This news follows plans to introduce a new series of models including the EXP 9 F SUV concept, the Bentley Mulsanne Convertible Concept – a replacement for the Bentley Azure – and the plan to add diesel engines to their complete lineup.
To be honest diesel is not really a priority for us – our main markets such as China, the US and the Middle East don't care about diesel, it's only really popular in Europe and not even the whole of Europe. Russia for example isn't interested.

It might actually be too late for diesel now, plug-in hybrids offer an even better fuel economy and don't alienate petrol-only markets, we won't see them for the next three years, but for us a plug-in hybrid is a must.