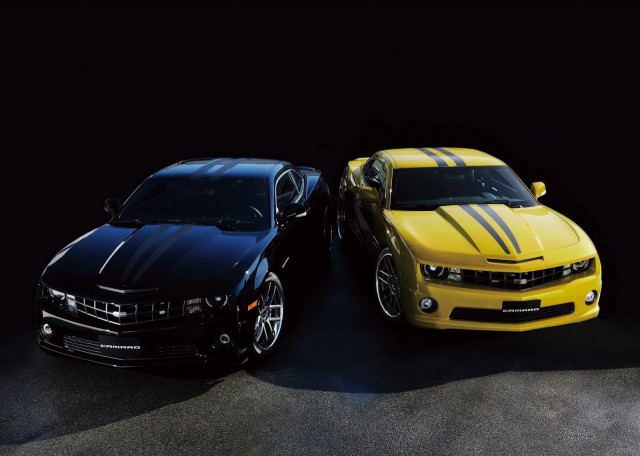 With the 2013 Detroit Motor Show in full swing, it wouldn't be hard to completely forget about the Japanese equivalent of the Detroit Motor Show, with the 2013 Tokyo Auto Salon, also known as the world's largest tuning show, recently wrapping up with this year's edition also featuring a selection of equally impressive cars, with the latest being the brand new Chevrolet Camaro Giovanna Edition.
Most importantly, the Camaro Giovanna Edition will only be available in Japan and was actually quite a surprise launch from the American company after only custom versions of the Captiva and Sonic were previewed before the show.
Nevertheless, the Giovanna Edition is well and truly worth its very own special launch at the Tokyo Auto Salon 2013 and features bespoke 20 inch alloy wheels, a custom fuel cap with a "Giovanna Edition" logo, a front SS or RS emblem and a GT body stripe, very similar to the one featured on the Ferrari 430 Scuderia.
The car can be ordered in Silver Ice Metallic, Summit White, Black and Yellow and is powered by a 3.6 liter V6 engine with pricing starting at 4,990,000 YEN while the more expensive SS Camaro Giovanna Edition with a much more powerful 6.2 liter V8 engine will cost 5,990,000.