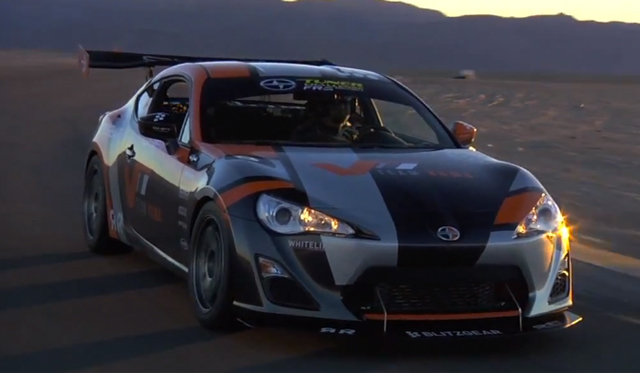 Once the Subaru BRZ (Scion FR-S, or Toyota GT86 depending on here you live) came out, it was absolutely adored by car enthusiasts all over the globe. The balance and handling of the Subaru, made it an absolute wonder to drive.
The only thing that was missing to make this car into a perfect formula, was a more powerful engine. It came with a 2.0 liter boxer engine that produced 200hp and 151lb-ft of torque. These figures, for many were not satisfying enough. But this engine is a perfect configuration for a tuning company.
[youtube]http://www.youtube.com/watch?v=puhX7b2BB7A[/youtube]
VCMC tuning company, located in British Columbia, Canada, took up the challenge to tune this japanese import, for their Scion Tuner Challenge, and invited DRIVE and The Smoking Tire host Matt Farah to test drive their new creation.
This weekend track car, has a Blown MotorSports Turbo Kit with 9 pounds of boost that goes to the stock engine, which in return gives 350HP at the rear wheels. Check out this test drive of Matt Farah, when he gets to share the track with the practice session for the 24 Hours of Lemons.