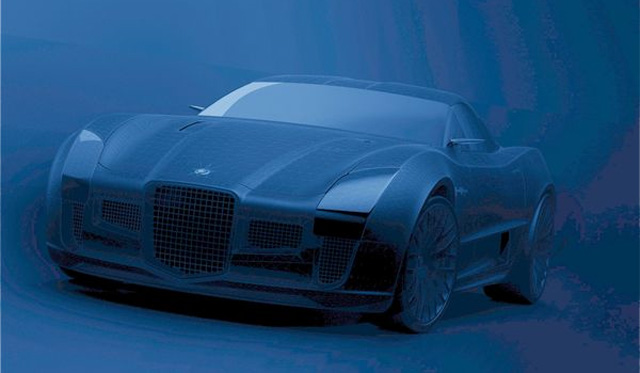 Following some teaser images a few weeks ago, the Facel Vega HK Coupé has finally shown its face. The front of the car rendered is inspired by the elegant 1961 Facel II, which also featured a remarkable grille.
Facel was a French manufacturer of luxurious cars. Their first car was a two-door coupe powered by a Chrysler V8 named after the star Vega. When it was unveiled in 1954, the Vega was even more expensive than a Rolls-Royce. Eventually a few versions of the Vega entered the market, and the car became quite popular among prominent and wealthy people around the world. Nevertheless Facel was forced to left the car market completely in 1964 due to strong competition.
Recently Facel was revived by Caroline Castets, who said that the company is ready for production of the modern-day interpretation of the classic GT. The only issue concentrates on trademark matters as negotiations with the owners of the brand name 'Facel' are still pending. But Castets is confident that an agreement will be reached, which will pave the way for an official revival of the French manufacturer. More news will undoubtedly follow, so stay tuned.