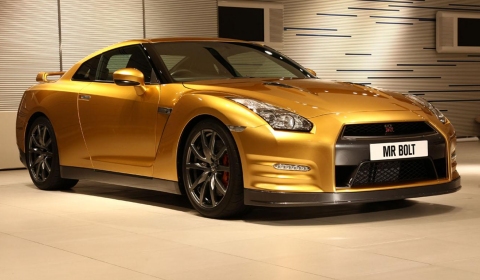 Details of the Nissan 'Bolt Gold' GT-R auction have now been officially unveiled. It starts on Thursday! The one-off 2014MY GT-R, to be auctioned on the eBay online auction platform, the car will be embossed with Bolt's signature and bespoke interior fittings finished in real gold.
Proceeds from the online auction, will help the foundation's work creating educational and cultural opportunities for children and young people in the Olympic Champion's home country of Jamaica.
You will be able to bid for the car through the following link.