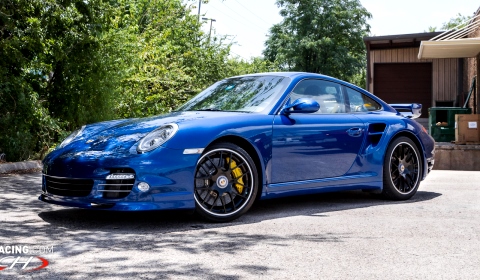 Jotech Motorsports have showed us various tuning packages fitted to a Nissan GT-R and recently a Nissan 370Z. This Porsche 997TT Turbo S PDK is their latest creation. The Texas–based tuner fitted it with a stage 2 tuning package made specifically for the 997 TT. It develops a total of 595whp.
The package includes a GMG titanium exhaust with GMG cat-delete pipes and Champion Motorsports stainless steel exhaust manifolds as part of the exhaust system, Champion Motorsports Billet VTG turbo upgrades with an intercooler kit and a custom Jotech tune by Kenny Tran. Other add-ons include BMC air filters and NGK air filters.
The package is one of the three offered by the tuner; the other two being a stage one that adds an extra 20whp and a final stage 3 that adds a total of 220whp.