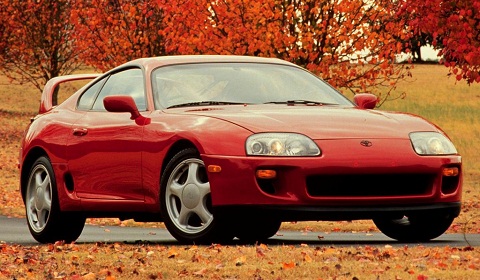 If anything, the success of the Toyota GT86 and the Nissan GT-R has proved that the Japanese sports car market is still relevant. After experience a quiet period for the past decade, Japanese sports cars have emerged with venom. The days of the Maxda RX7, Toyota Supra and Nissan 300ZX have been superseded by new different models.
We're now hearing that at least one of those legendary models, the Toyota Supra, will once again be available to purchase. The news comes from GT86 chief engineer Tetsuya Tada who told news agency Asia One that he has personally been asked by Toyota CEO Akio Toyoda to create a new Supra 'as soon as possible'.
The same news source also reports that this will be one of two new models to come from the Japanese auto giant. Add these rumours to the reality of the GT-R, the GT86 and the soon-to-be Honda NSX and it's safe to say that the Japenese revival is coming on strong. Let's just hope that the Supra retains an element of competitive pricing.