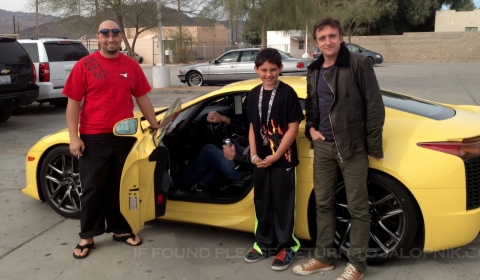 Last week we reported on the Top Gear presenters starting a road trip through the US. Via our friends at Jalopnik.com, we found out that they will reach Mexico over the next few days. They started their road trip in Las Vegas and were spotted in Baker, CA, which is southwest of Las Vegas.
A reader of Jalopnik met the Top Gear team on the way back from a family vacation. He had a closer look at the Aston Martin Vanquish, SRT Viper, and Lexus LFA which, of course, are driven by Jeremy Clarkson, James May, and Richard Hammond.
Stay tuned for more!