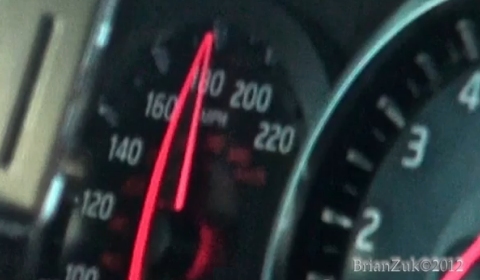 Yes, you are looking at a high-definition in-car video of a Switzer Performance P800 GTR blasting down a private runway from a dig to well over 180mph, and that is zero to 300km/h.
A number of P800 GTRs have shown great times at standing mile events in Texas and Miami, where two different cars recorded 190+ mph numbers. Still, videos like these are terrific reminders that there is more to GTR tuning that 1500hp, eight-sec.
R1K-X and 1000+ hp Ultimate Street Edition GTRs, and there are plenty literally hundreds of P800 GTRs out there with thousands of hard miles on them showing up at trackdays, airstrip events, and generally terrorizing lesser machinery on highways and byways the world over.