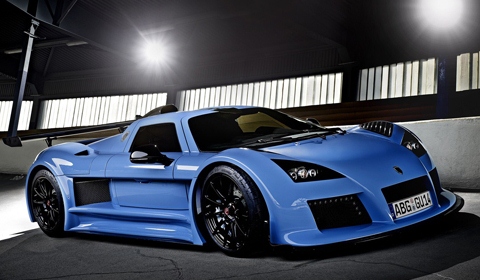 Following a period of uncertainty, Gumpert is back on road to recovery. The German manufacturer of sports car announced today that it has received new orders.
Back in August Gumpert filed for insolvency, with the insolvency proceedings scheduled to start on the 16th of October. Coincidently Gumpert sold a new car a few days later, allowing the Altenburg based company to restart production.
The insolvency administrator is convinced that business will continue, backed by the expectation to sell another four to five cars following quarter. In order to boost sales the dealer network has been intensified in Japan, China, Turkey and the Middle East.
In the mean time negotiations with investors continue. Although many carmakers are suffering from the economic downturn, Gumpert is convinced that there is still demand for a hardcore supercar like the Apollo. The first signs are positive, so the company assumes that it will find an investor and save all 25 jobs. Let's hope Gumpert will continue to recover, at least the latest orders have brought hope to Altenburg.