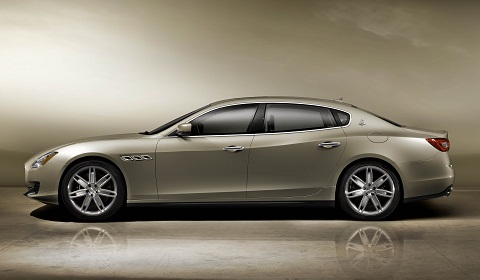 Maserati is planning to release a long-wheelbase version of their new 2013 Quattroporte. The intension is to target customers who traditionally buy long-wheelbase versions of Audi, BMW and Mercedes-Benz flagships.
The revised model will grow from the current 5100mm to 5300mm, company sources have told Automotive News Europe. Larger models from the Audi A8, BMW 7 Series and the Mercedes S Class are all between 5200mm and 5300mm long.
The new Quattroporte will debut at the Detroit Motor Show in January ahead of European sales in the spring and a U.S. rollout in the summer. For more information on the new Quattroporte click here!
[Via AutomotiveNews]