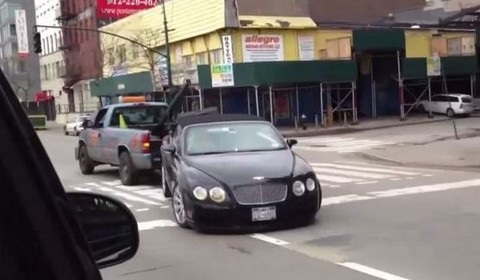 Superstorm Sandy has destroyed a lot on the East-coast of the United States. Last week we reported that around 15,000 cars were destroyed in the city of New York along with 16 brand new Fisker Karma's.
Next to the Fisker's there was also a Bentley Continental destroyed due to water damage. In the video below you can see the car being dragged down the road in entirely the wrong way.
Although the car was probably a total loss, the headlights were filled up with water, it's still no reason to tow a car with AWD and automatic transmission this way.