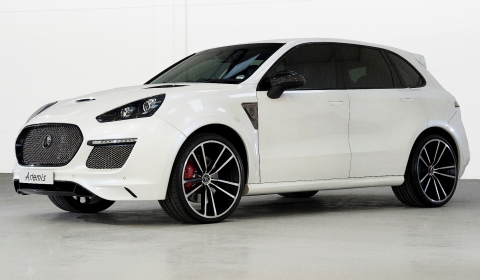 Eterniti Motors, the London-based carmaker, officially launched its first showroom last night. At a party at the 10,000 sq ft facility in Park Royal, north-west London, the company also showed the production-specification version of its first model, the Artemis Super-SUV. The Artemis was previously shown as an engineering prototype at Beijing's Auto China 2012 international motor show in April.
The event was attended by over 100 media, business figures and VIPs including Grammy and Brit award-winning music producer Steve Levine. The guests witnessed the unveiling of the car. The facility includes an atelier and design studio where customers can have consultations to develop their own vehicle specifications. In addition there is a sister build facility close by, making Eterniti London's only carmaker.
For more information on the Eterniti Artemis SUV click here!