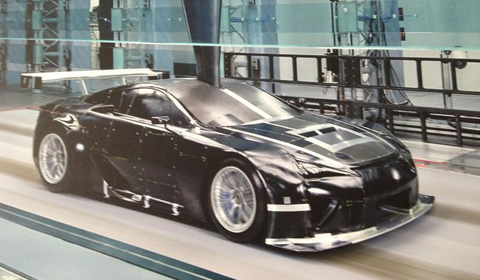 Japanese racing driver Akira Iida has tweeted a picture of a new racing version of the Lexus LFA. Sadly no information regarding this car was released, but most likely it is the long awaited Lexus LFA GTE racer which will enter in next year's Le Mans series.
A year ago, Akira Iida drove a Lexus LFA Nürburgring Edition in 7 minutes and 14 seconds around the (in)famous Nordschleife. This marked a new fastest time for regular production cars, running on standard specification tyres. Iida was also victorious in the 24-Hours of Nürburgring, winning his class twice with a Lexus LF-A.
Lexus had stated they have no plan to use the LFA for the 2013 Nürburgring 24 Hours race. Instead they will focus on other endurance races where the LFA will face tough competition from Ferrari, Lamborghini, McLaren and Mercedes.
[Via Motor Authority]