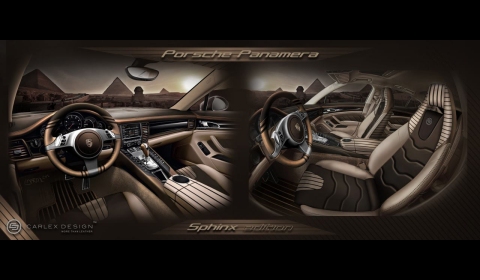 You are looking at the latest design from Polish interior specialist Carlex Design. The project was born just a couple of weeks ago and is now awaiting its realization.
The Porsche Panamera Sphinx Edition was born after a trip to Egypt. The whole interior reminds the Polish company of the hot Egyptian summer, the pyramids and of course the Sphinx!
The leather is in the color of the hot Egyptians sand and the headrests are shaped as if they were the Sphinx head.
Stay tuned for more soon and check the teaser in high resultion right here!