The Koenigsegg Trevita is one of the rarest members of the Koenigsegg family. "Trevita" is a Swedish abbreviation, which translates into "three whites". The Swedish manufacturer has only produced three Trevitas in total, hence the name.
One of these limited edition models has been running Swiss number plates since a few of months now and was apparently bought at Autosalon Singen in Germany.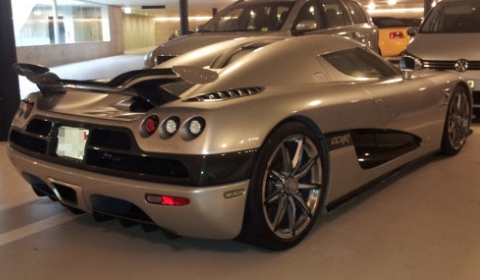 This particular vehicle was parked in a public garage in Zurich over the past few weeks. The vehicle had not been touched for weeks. The owner – Hans Gross – is a 36-year-old entrepreneur. His business was a world leading company in collecting realtime sports data, which he sold for 120 million euros. Gross told a local newspaper, that he moved the Trevita to a private garage of a friend.
The garage is near the Opera of Zurich, well illuminated, it has video surveillance and each field is spacious enough for a supercar. The Trevita was parked in the front row hence the risk of damages or vandalism was low. However plenty of people must have seen the car.
[Via David Kaiser via 20min.ch]