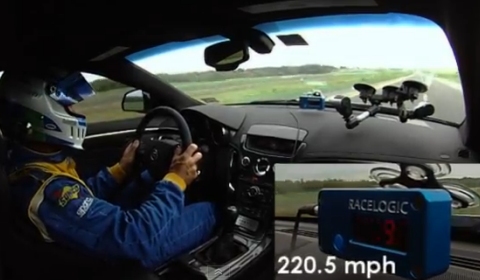 Texas-based tuner John Hennessey used the SH130 toll road near Austin, Texas to set a new record with a Hennessey CTS-V Coupe VR1200. Test driver Brian Smith piloted the fastest Cadillac CTS-V in the world to a velocity of 220.5mph.
The high speed run was executed with the permission and supervision of the Texas Departments of Transportation and Public Safety as well as the local police force.
Just a recap, the VR1200 package features a twin-turbo fitted to the 7.0 liter V8 that makes 1,226 horsepower and 1,109lb-ft of torque. The VR1200 is priced at $295,000.