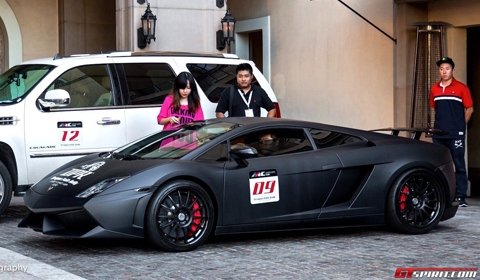 A twin-turbo LP560-4 Gallardo with 1500hp tuned by Underground Racing was recently spotted roaring in Beverly Hills in full glory. This project car was done back in 2009 by the Charlotte-based Lamborghini tuner and has been featured several times on our front page.
The most recent feature was our story on the Dragon Path Rally 2012. The video shows the Gallardo running from various hot spots in the affluent city of Los Angeles.
It features a full "race" conversion package that results into 1,100lb-ft of torque, 0 to 60mph of 2.5 seconds, 60 to 130mph in 3.5 seconds and the quarter-mile in 9.1 seconds at 169mph. The supercar has made several records including reaching a 241.68mph top speed.