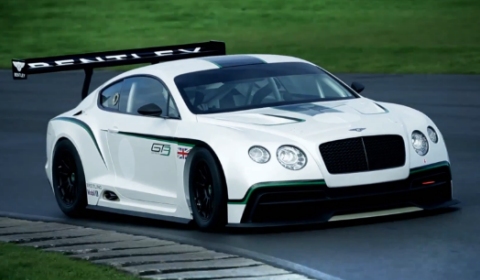 At the 2012 Paris Motor Show, the unveiling of the Continental GT concept took the world by storm and opened an exciting new chapter in Bentley's history. Now a video has been released showing the Bentley racer on a track in the UK. Check it out below!
The Continental GT3 Concept is being developed by a dedicated motorsport team at the company's factory in Crewe. The models signals Bentley's return to the racetrack for the first time since its historic sixth Le Mans victory in 2003. The new Bentley competitor will be eligible to race in a range of race series and events, up to and including 24-hour marathons.
With the Continental GT3 concept receiving the full support of the FIA, Bentley is returning to the motorsport arena towards the end of 2013 with a GT race car capable of competing with the very best, in the true Bentley tradition.
Development of the Continental GT3 will continue over the coming months in the build-up to the start of a test programme in 2013. More information and details about Bentley's return to motorsport will be released in the near future.