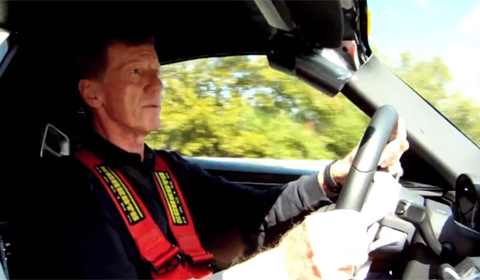 Porsche's soon-to-be-released hybrid supercar, the 918 Spyder has been making the rounds of the infamous Nurburgring for the past week or so. First, a lap time of 7 minutes and 14 seconds was released by Porsche PR, with the run reportedly occurring on road legal tires, with the optional Weissach package equipped. Then press journalists like Chris Harris had a go. He even made a video. But Porsche did save the best for last – Walter Rohrl.
The two-time rally champion had the opportunity to drive the Spyder for a few laps around the track, chronicling his thoughts in a Porsche produced video. The video interlaces his impressions with B-roll driving footage. While impressive in its own right, as Rohrl aptly points out that, "the 918 is much easier to exploit at the limit [compared to the Carrera GT]" which leads even more credence towards the poorly kept secret of how epic this car is going to be — stratospheric performance in a reliable, road-going package that's usable every day. A remarkable achievement if they can pull it off.
As per the sales brochure leaked a few weeks ago, the 918 Spyder is expected to have a 4.6 liter V8 engine couple with twin electric motors for a total somewhere north of 750hp. Expect the 918 to go into production in September 2013. Meanwhile, check out the video below.