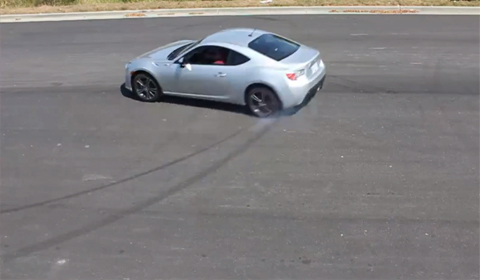 With Toyota's GT86 (and variants) now in the hands of eager drivers all over the world, it comes as no surprise that someone would eventually feel the need to practice their cursive using a few brand new Michelin's and, in this case, a Scion FR-S. To be honest, it's surprising it took this long. And according to esobofh, the uploader of the video, what better way to hold a "corporate team building exercise" than to "produce a cursive T to demonstrate my passion for driving results." Sounds good to us.
According to YouTube commentators, for whatever that may be worth, the uploader works for a Canadian telecom firm Telus whose logo looks eerily similar to the one burnt by the FR-S. We've added the logo below for comparison. While not confirmed, esobofh's profile does state he holds a senior position at a telecom firm in Canada.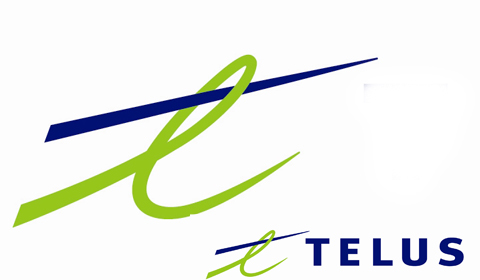 With the propensity of companies to fire employees for unbelievably minor offenses these days, let's hope Telus has a good sense of humor about this one. Check out the video below. Beware, the music choice is a bit suspect – whatever sells product and creates synergy, right?