Just a few short weeks ago, on a quiet morning on the 8th of September, the streets of San Diego were awoken to the roar of engines. This was the Cruise 4 Kids Rally. In an event unlike any other, the famous Coronado Bridge and infamous I-5 freeway were both temporarily closed to allow over a hunderd exotic cars to parade in and around San Diego County. This year's Cruise 4 Kids rally was put together as a passion project by local private banker, Nino Venturella with all proceeds of the rally going to the Boys and Girls Club of San Dieguito.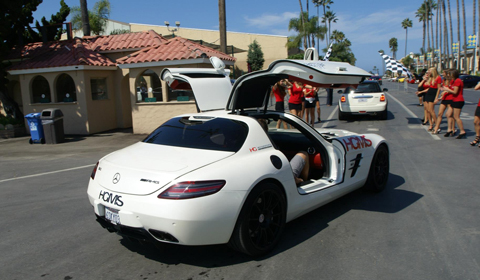 The cruise started at the Hotel Del Coronado with the finish coming up 26 miles later at the Del Mar Fairgrounds, where the drivers participated in an open-to-the-public car show. Those in attendance included a rare Bugatti Veyron Super Sport, the new McLaren MP4-12C along with numerous other classic marques. The chrome wrapped MP4, courtesy of Mclaren Newport Beach, looked amazing!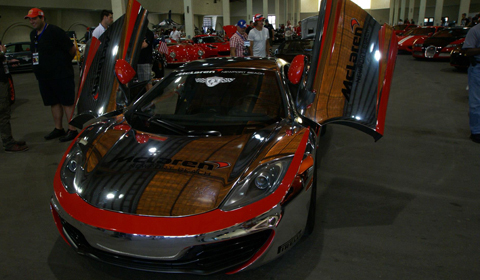 The event, which was previously held in 2011, garnered over 1000 spectators in addition to the over 100 participants this year. According to those affiliated with the rally, the entire event was filmed in HD via helicopter and ground cameras. You can take a look at the 2011 rally video here. A video for 2012 has yet to be released — we will update you once one becomes available.
Check out a more abundant selection of pictures below.