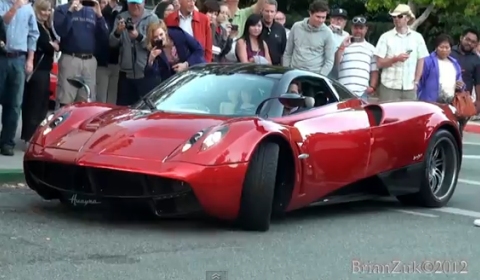 Pagani has announced that they will resolve the hitch in the EPA and CARB regulatory certification preventing the Pagani Huayra from reaching the US soil, and they promised to make it available by mid-2013. CEO Horacio Pagani said;
The welcome we have received by the American audience and car enthusiasts in 2011 made us eager to return in 2012 with an even stronger presence and we cannot wait to see the first US-spec Pagani Huayras on North American soil in mid-2013.
To even more encouraging news, a Huayra was spotted on Ocean Avenue in Carmel, California by Brian Zuk and the video shows exactly why this Pagani is highly anticipated with the attention it attracts around it. Pagani will offer a limited number of the Huayra at a stunning price of $1.4 million to the US market.