Ever since 2007 there have been rumblings from Honda about an impending successor to the popular NSX sports car line that was discontinued back in 2005. In January of this year, Honda unveiled the Acura NSX Concept, an impressive looking sneak preview of the fabled vehicle, but one that was unfortunately still mired in the development process.
The NSX Concept featured a V6 powered, all-wheel drive system along with dual motors to apply the requisite additional torque enabling the car to handle smoothly even in adverse conditions. However, the Honda assured us that production was still a long way off on the vehicle and that it would not be available until 2015.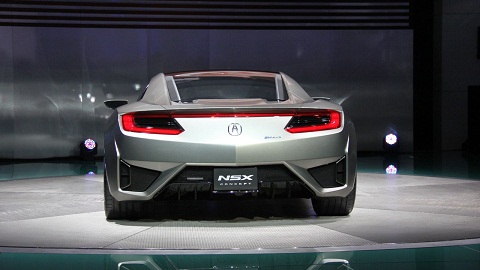 Now Honda are hinting that the NSX could be available sooner rather than later. But don't get too excited just yet, by "sooner" they mean 2014. It looks likely that, once released, the GT version of the Honda NSX will be heading straight to the racetrack. The production process has featured heavy involvement from Honda Performance Development – a branch of the company that focuses primarily on producing racing vehicles – implying that the NSX will be track-ready on release.
So expect the Honda NSX to be tearing up both roadways and race tracks when it finally lands in 2014.