About two years ago we reported that Bentley cars would not have a diesel engine under their bonnet any time soon. It looks like the automotive world is capable of changing rapidly, because the latest news states the complete opposite. Instead of offering only hybrids in the near future, the Brits will also offer diesel engines.
Outgoing Bentley and Bugatti CEO Wolfgang Dürheimer confirmed to Car and Driver that diesel engines are not only an option for the upcoming SUV – based on the EXP 9 F Concept – but also for the next generation of sedans. He even said that prototype vehicles are already running. According to the US magazine, Bentley will use engines from within the Audi portfolio. The Audi V12 TDI is not being considered for Bentley models, but the 400hp V8 TDI is.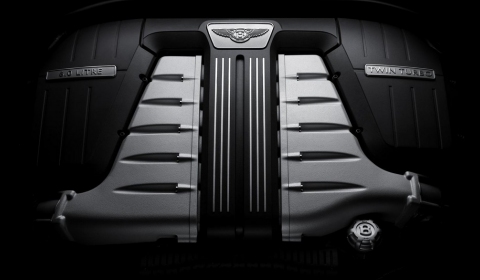 Dürheimer also confirmed to Car and Driver that future Bentley models will be available with a plug-in hybrid option, including the new SUV. The traditional 6¾-liter V8 is getting closer to end of life for a second time. Launched in 1959, the L series engine was discarded in 1998 when Bentley was under BMW's ownership. VW—Bentley's new owner—reinstalled the traditional unit in the Arnage Red Label, after BMW swapped it for one of their own powertrains. VW now axes the engine again because of environmental and emission reasons.