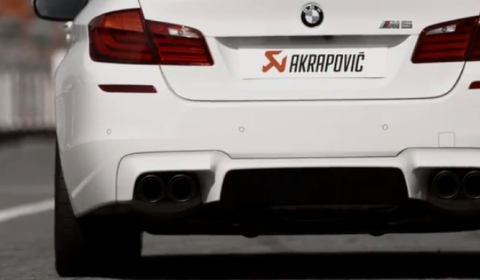 Slovenian exhaust specialist has released their exhaust video following the official release of the BMW F10M M5 Evolution exhaust in February.
The system comes in three parts, the system itself machined from titanium, the titanium tail piece and the slip-on carbon fiber cover that finishes it off.
The Evolution system lowers the back pressure and gives the M5 more power and torque through the whole range of rpms. It increases responsiveness. The Evolution system offers an even greater difference in weight, improving the power-to-weight ratio. Gains are achieved without removing the catalytic converters.
The total improvement of power is 10hp at 5,950rpm and 17Nm at 5,200rpm. The weight loss is 12.3kg.