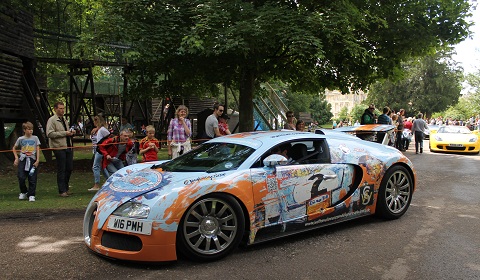 Day 2 of our Wilton Classic and Supercars 2012 experience has now ended, and before we go into detail as to what was all on show and happening at Lord Pembroke's Wilton estate, we thought we give you a small example of what to expect!
Today started with the famous Wilton House hill climb, situated in the hills surrounding Lord Pembrokes estate, and was followed by a near hour long convoy of supercars arriving and parking outside the main house. In total there was pushing 250 different sports-, super- and historical cars, including the first Bugatti Veyron Art Car all parked next to each other in front of Wilton house.
Stay tuned over the coming days for a more detailed take on Wilton House Classic and Supercars 2012!