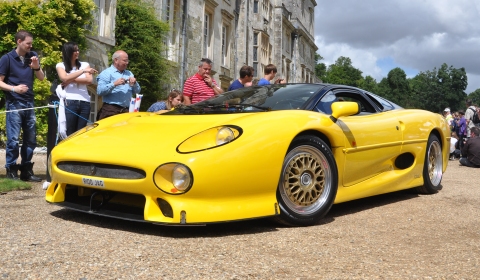 The supercar parade was one of the highlights of the Wilton Classic and Supercars 2012 event. This year's parade included a line up of over 200 different supercars, sports cars and historical masterpieces.
First up were the eight McLaren MP4-12C sports cars – including the white GTspirit MP4-12C – followed by many other cars from brands like Lamborghini, Ferrari, Nissan, Porsche, Bentley, Rolls-Royce and Jaguar. The diversity was wonderful and offered the spectators a superb overview of the current and historical supercar landscape.
The second part of the parade included the hypercars like the Pagani Zonda F Clubsport, Jaguar XJ220, Ferrari Enzo and Koenigsegg Agera and CCX Evo.
After the parade through Lord Pembroke's gardens all cars were parked in front of the Wilton House. Visitors at the event were granted access to the grounds.