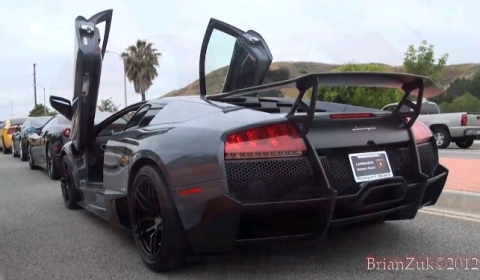 YouTube member BrianZuk recorded a huge Supercar Drive with over 100 exotic cars, such as a Ferrari Enzo, Porsche Carrera GTs, Mercedes SLR McLaren, Lamborghini LP670-4 SVs, Ford GT and more!
The video shows exotics arriving, the long lineup of cars, then dozens and dozens of the cars accelerating and taking off on the drive leaving a compilation of awesome exhaust notes.
At the event organizer's request, no video was allowed to be shot on the actual drive after the starting point. Still it was an awesome drive, according to Brian.