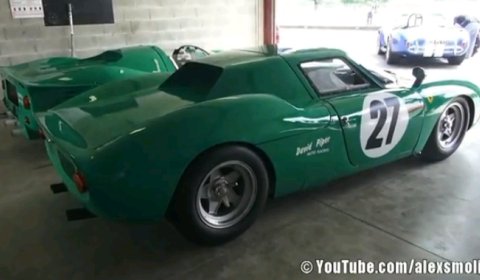 David Piper is a former british Formula One pilot. He is also well-known for having quite a nice collection of awesome cars, all in the "David Piper green".
To the 2012 Sport & Collection event, Mr. Piper was kind enough to bring two jewels: his green Ferrari 250 LM, as well as the green Ferrari 330 P4, which is actually a replica, but with the authorization from Ferrari. YouTube member Alexsmolik filmed both cars.
David Piper also starred in the movie "Le Mans", where he had an accident with his Porsche 917 and lost part of his leg. But that won't stop a man with true passion to keep driving. Especially if he still can, and is still good at it. In other words, legendary man, legendary pilot!