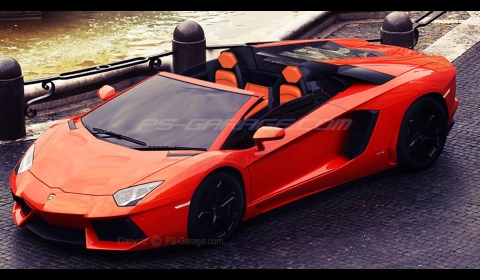 A report at Automobile Magazine sheds some light on the future of Lamborghini and the upcoming new models from the Italian car brand. Due to the success of the Aventador, the future of the supercar maker looks bright.
At the Detroit Auto Show in January, the Aventador roadster should see its official release. Unlike the soft-top solution in the Murcielago, Lamborghini will use a pair of easily removable panels, creating a targa setup.
The annual Geneva Motor Show in March 2013 will showcase a brand new model. According to the report, a roomier and slightly softer-edged Aventador GT will show its face. This top-secret new coupe may feature an extended wheelbase, two small rear jump seats, and a different door concept, probably with short rear suicide panels.
Rumours say that this GT will be shaped less aggressively than the mid-engine two-seater it's based on. Production feasibility is also unknwon at this stage depends on the investment and marketing impact.
The third model based on the Aventador is a more harcore version commely refered to as the SuperVeloce. It is planned for 2014 and will be powerd by the same 6.5 liter V12 delivering 750 horsepower instead of 700. After the mid-cycle update due in late 2015, the output jumps to an even more awesome 770hp, which corresponds to a very muscular power-to-weight ratio of 4.2 pounds/hp. The total lifecycle of the Aventador is expected to be eight years.