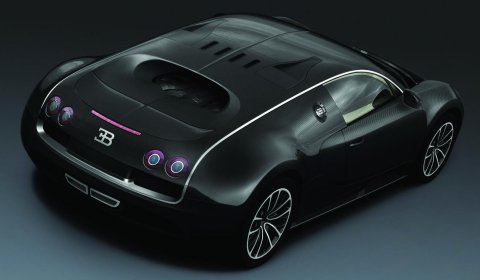 According to a report at AutoExpress, Bugatti is working on a successor to the Veyron, which could be a hybrid. The new hypercar is also expected to be lighter, faster and is likely to bear the Veyron badge again.
"We are working on the next super-sports car," said Bugatti's chief vehicle engineer, Jens Schulenburg to the UK car magazine. The Veyron successor will remain the flagship model including the latest technology and materials available on the market.
"The big challenge on the next car will be reducing weight – we are looking at some incredible technologies, such as wheels made entirely from carbon fiber. Hybrids are definitely something we are looking at too," Schulenburg said.
With these kind of statements we could easily say that Bugatti is planning to release a hypercar, which is faster than the record-holing Bugatti Veyron Super Sport. This fastest road-going car boosts 1200hp, a top speed of 434km/h (269.8mph) and a sprint time from 0 to 100km/h (62mph) of just 2,5 seconds. 300km/h (186mph) is reached in 15 seconds.