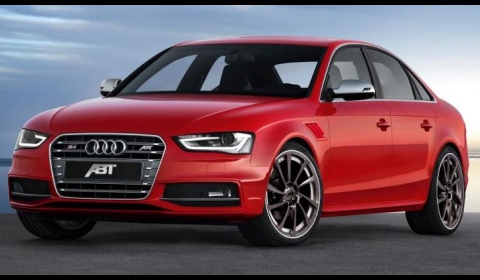 ABT Sportsline has released the new S4. The 435hp V6 petrol engine fitted in the Saloon and the Avant offers an increased performance of 102 horsepower above the production version, which is already a powerful car.
The extra performance is brought to you by ABT Power technology. Its higher 520Nm of torque accompanies the new horsepower level. The top speed of 282km/h is 32km/h higher than stock.
The new S4 rides on ABT alloy wheels in the CR or DR model range. The designer rims are available in 19 and 20 inch, and are fitted with high-speed tyres.