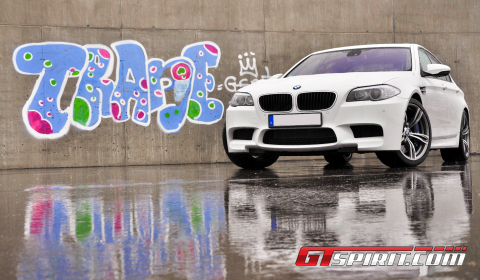 BMW M's head of engineering, Albert Biermann, has declared this week to InsideLine.com that the next-generation BMW M5 and M6 will not be available with a manual gearbox. The F10M M5 and F12M M6 are the last models to have the three-pedal option. He said:
Last year, maybe 15-20 percent of our M5s in the US were manuals and maybe this year it will be 15 percent. It's declining. The trouble is that nobody wants it in Europe or anywhere else, so this will be the last time we do it, even for the hard-core US buyers. We just can't justify it anymore. It's a no-cost option, but it's been very difficult to do. Theoretically the stick is cheaper, but it's very low volumes and we have to strengthen everything in the gearbox and find space for the shifter and another pedal, so it doesn't work out cheaper.
According to the US online magazine, the F10M M5's six-speed manual transmission has been heavily reworked from its 5-Series origins and sells alongside the seven-speed double-clutch unit as a no-cost option in the US, similar to the upcoming BMW F10M M6 Coupe and Convertible. The US is the only continent where the manual gearbox is available.