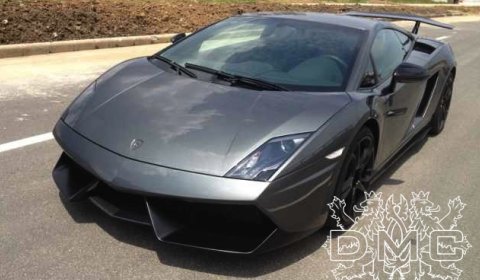 One Chinese customer approached Lamborghini in order to get a the original LP670-4 SV rear wing installed on his LP560-4 Gallardo, but was denied, even though money was reportedly not the problem. Rather disappointed and upset, he approached DMC Germany for a custom solution.
The German tuner liked the idea, even though they said they would not make a complete package. But engineering a wing, in the famous Super Veloce style, was a challenge that they took on.
They are now introducing the Gallardo "SV" rear spoiler, a custom wing that was tailor developed for a Chinese customer, sitting on the Gallardo's rear edge. Instead of just making the original SV legs fit the Gallardo, the whole wing was reengineered in order to suit the Gallardo's size and aerodynamic requirements. The result may split fans into haters and lovers, but it undeniably is something unique.
The product is available and ships now, on special requests, from DMC Germany. It won't be part of an official package we were told, due to the special nature of the SV + Gallardo combination.