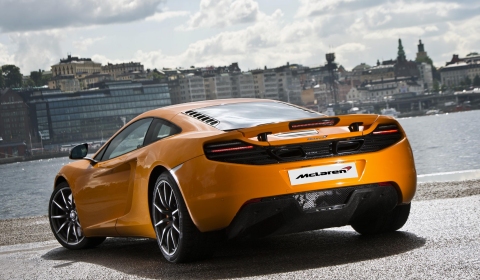 McLaren Automotive, producer of the MP4-12C sports car, has now entered its 21st global market, the Nordics, less than a year since it opened its very first retailer in London.
Autoropa has been selected to represent the brand across the Nordic region operating as McLaren Stockholm. The company is a fully serviced importer and seller of exclusive sports cars with showrooms and service workshops in Stockholm and Malmö. They are one of a very select group of companies to be an authorised service partner for the McLaren F1 supercar.
Autoropa will begin selling the 12C from June 2012, and will open a brand new McLaren facility in Stockholm later this year. The McLaren MP4-12C is currently on sale in 16 locations in Europe. By the end of 2012, McLaren will have opened new showrooms in Vienna, Geneva and Stockholm.